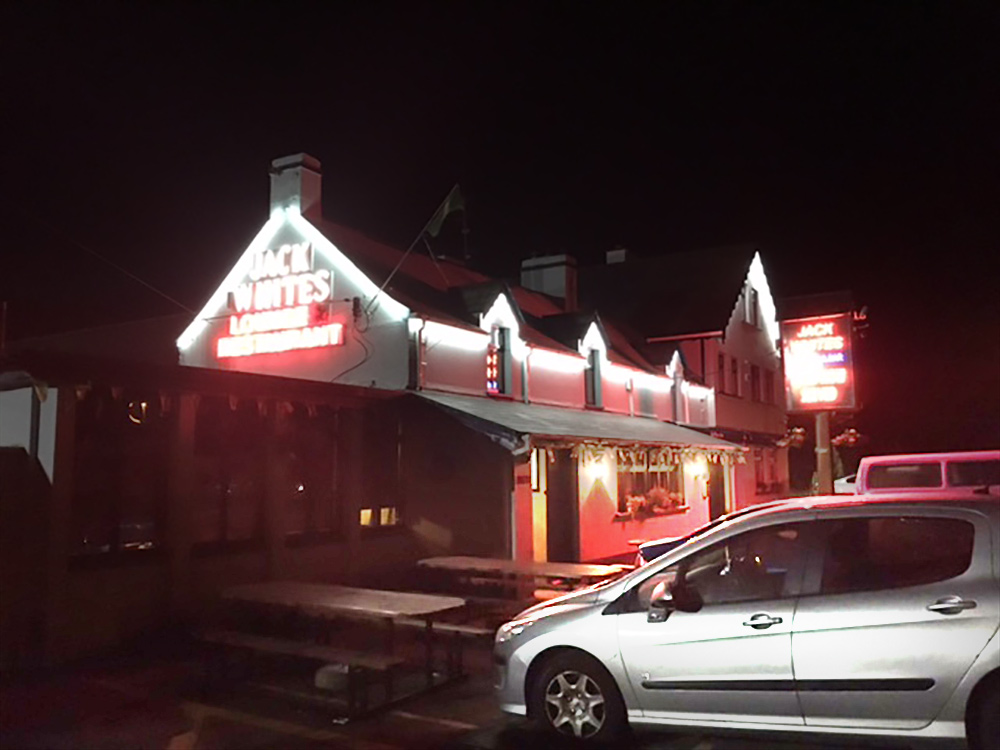 Wicklow's favourite roadhouse Jack White's on the N11 has experienced a steady increase in trade in recent years, especially in its Gastro food offering. Proprietor Tadhg Kennedy realised that a kitchen upgrade was required to service this increased patronage.
In order not to disappoint his loyal customer base Tadhg decided that the restaurant had to remain open during renovations. Tadhg contacted CKF Hire and, following an inspection visit to the CKF Hire Base, it was agreed that a temporary complex combining a CKF Hire Large Kitchen, a CKF Hire Large Dish wash Unit, a CKF Hire Preparation Kitchen and a CKF Hire Container Cold room together with temporary food safe and weathered links connecting the CKF Hire Catering Complex be employed in order to Get It Right For Jack White.
Hi George,

Thanks very much for everything. I was delighted with the portable kitchens. We managed to maintain our business through a very stressful month of reconstruction. I found dealing with you and john an absolute pleasure. I found any little problems were dealt with very quickly and efficiently. Its nice to deal with people that understand catering. Hope you have a good summer season.