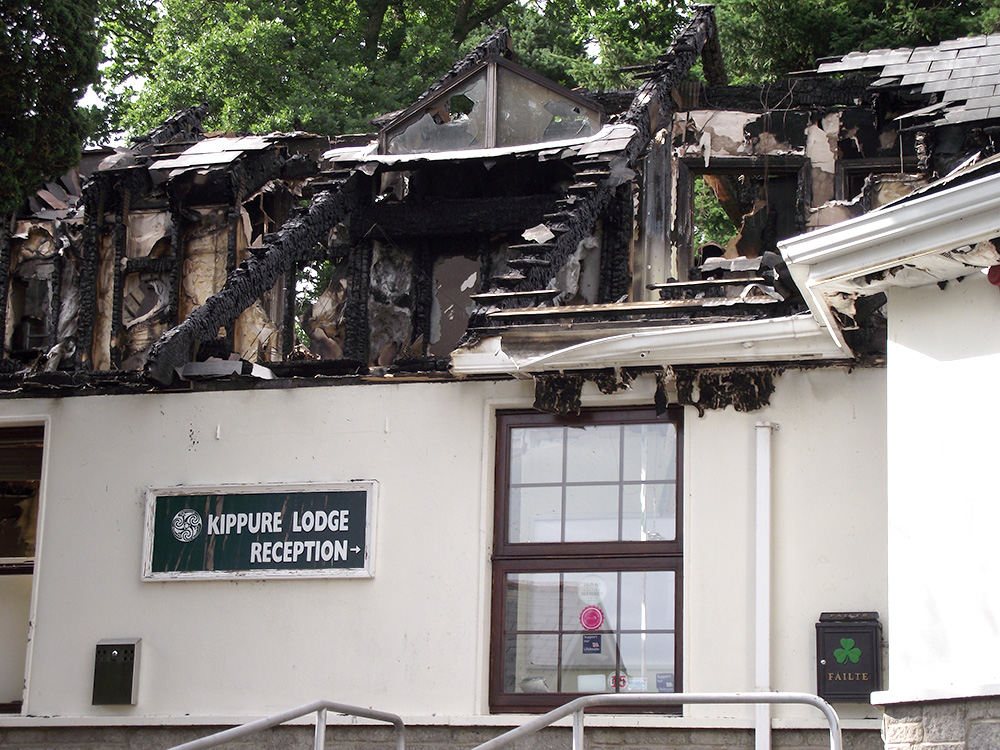 Kippure Holiday Village located in the Dublin mountains is one of Ireland's premier wedding venues. In early 2016 a raging fire engulfed the kitchen and reception areas making them unusable. With more than 30 weddings booked things were looking grim indeed.
When prospective brides learned of the fire they were naturally very upset and anxious, with one remarking that there would not be much Rocking and Rolling for her and her party now.
However thanks to the prompt actions of the venue manager, Martin Dunne, who assembled a crisis team, including CKF HIRE and Nationwide Marques, the day was saved as a temporary marquee based facility was located in a pituresque location of the Estate. Not one Wedding was cancelled and the brides were again rocking and rolling the night away.