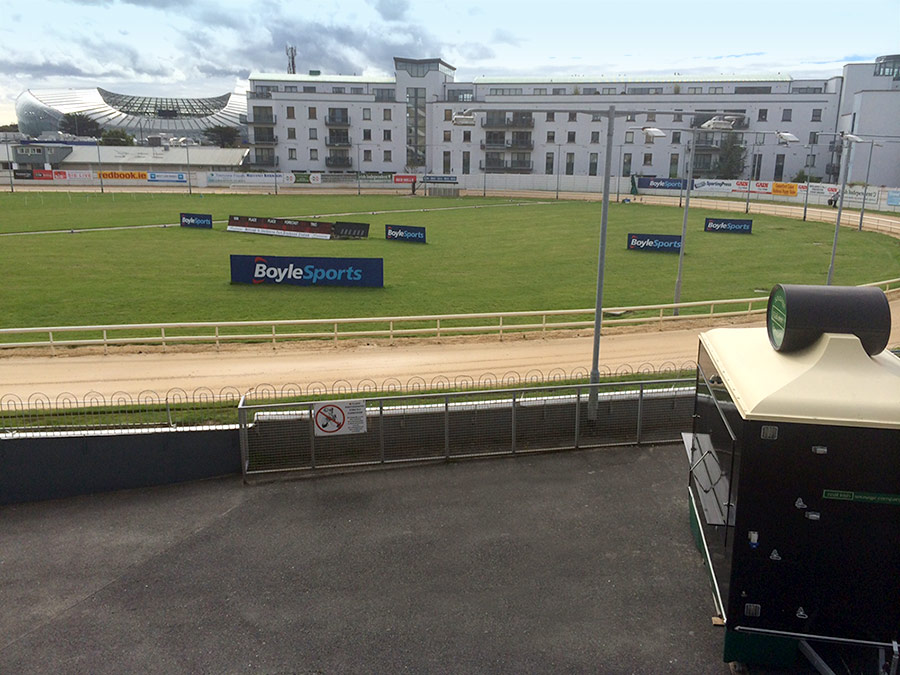 Shelbourne Park holds its blue ribbon event 'Irish Greyhound Derby' in September of each year and due to the bumper crowds, the fixed catering facilities are under strain. The Irish Greyhound Board have contracted CKF hire to provide auxiliary outlets to back up existing facilities.
CKF hire have provided a 12ft mobile Grill unit complete with grilling equipment, hot holding, display refrigeration, coffee machine, extraction and light up menu system. This attractive unit has an eye catching roof and high line branding opportunity. In addition CKF hire have provided a hot dog cart for positioning in the stands and alto sham banqueting carts to support the main kitchen.
CKF hire delivered a commissioned unit which arrives HSE registered and with electrical Certification.