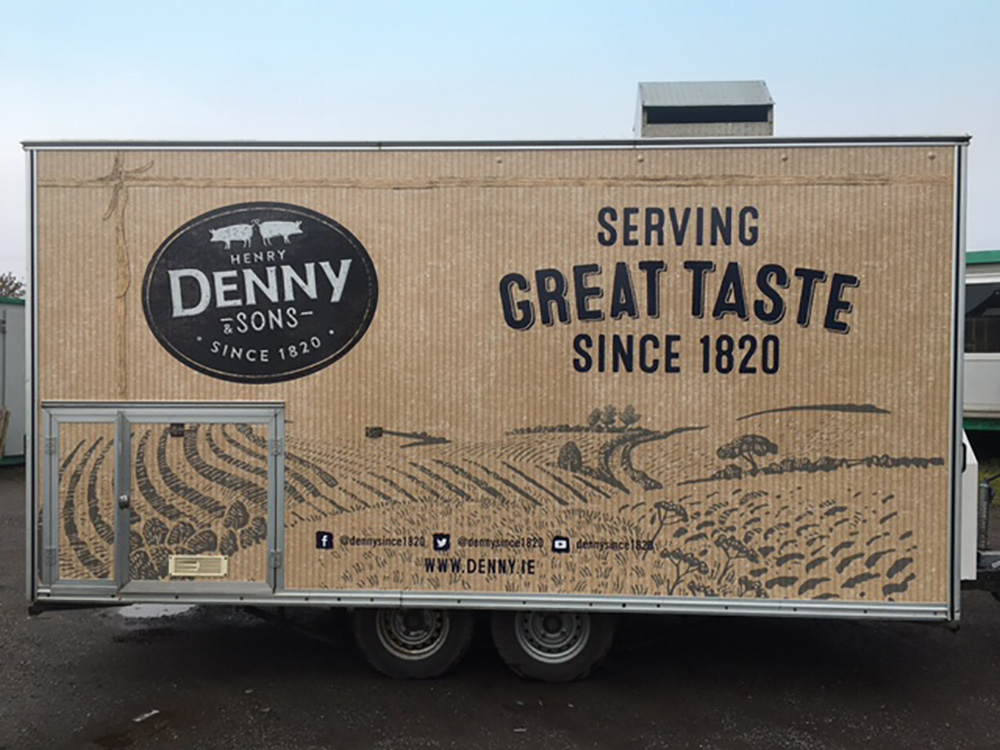 The Denny Roadshow 2017 is about to be launched bringing Ireland's favourite sausages and rashers to the corners of Ireland.
Denny's event activation team will again employ a 5m Sampling and Promotional Unit designed and commissioned specially for Kerry Foods by CKF Hire.
In addition to commissioning the Roadshow Unit, CKF Hire offer a Storage, Maintenance and Cleaning service. A Towing setup and Removal service is also offered to clients leaving them free to undertake all the other elements of the activation.