Mobile Marketing Units
At CKF Hire we offer solutions and advice to those planning roadshows. For all New Product launches, Sampling Campaigns or Promotions we ensure your project runs smoothly, professionally and with a minimum amount of stress.
We provide a range of mobile options for Mobile Catering Units, Mobile Kitchens, Merchandising Units, Mobile Shops and Mobile Pods. Should you require a unit type not currently available in our extensive fleet, we can help you source what you need. In addition, we offer Storage, Transport, Maintenance and Cleaning Services.
We can also advise on Health, Safety and Licencing issues.
After employing one of our units, if you decide to purchase your own, we can help with this too.
Following an initial consultation to understand your requirements, we will advise on any Design, Layout and the Practicalities involved, and we will then offer staff training before commisioning unit for handover.
Product Launch Units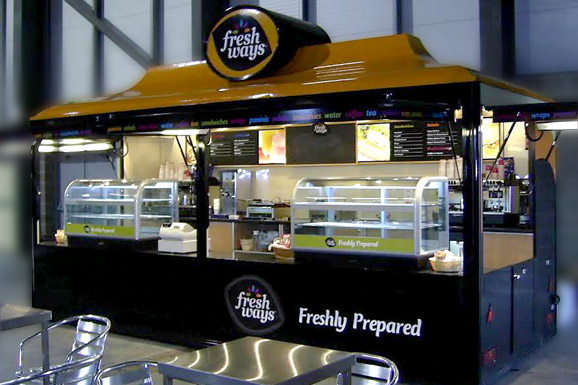 Sampling Units