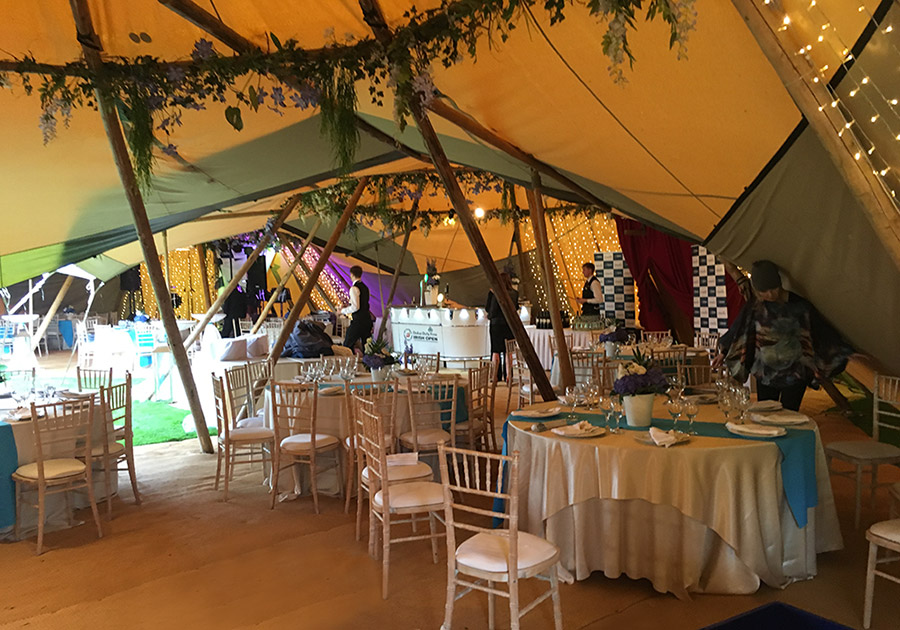 The K Club is currently playing host to the Irish Open Golf Championship. Event sponsors Dubai Duty Free were holding an authentic eastern BBQ on an evening after play finished for the day. When Finbar Higgins, Executive Chef in the K club Hotel needed an authentic Kebab  BBQ he called CKF Hire to provide same.
Suitable for both Chicken and Lamb Schwarmas this unit is fast cooking, easily operated and easily transported
---
JC Professional Catering Services
JC Professional Catering Services were the PGA's appointed caterers at the Irish Open and required Portable Freezer storage at the back of sponsors hospitality. One of our new supersize freezer trailers was employed here.
---
Vanilla Black
When Vanilla Black, coffee purveyors at the Irish Open kitchen required equipment back up at the village coffee shop. They called KF Hire to provide Combi ovens, Glass door fridges, Electric Hobs and stainless work tops.
---
The K Club Hotel
In addition to a Kebab Rotisery  the K Club Hotel employed 2x 20ft CKF refrigated  Coldrooms to cope with the large volume go extra chill/ freezer stave required at the Palmer clubhouse during the event.
---
Moy Park
Moy Park Ireland's producer of quality assured chicken were on hand at the K Club sampling their delicious dishes. CKF Hire were contracted to provide a towable fridge trailer located behind the Moy Park Kitchen in the tented village