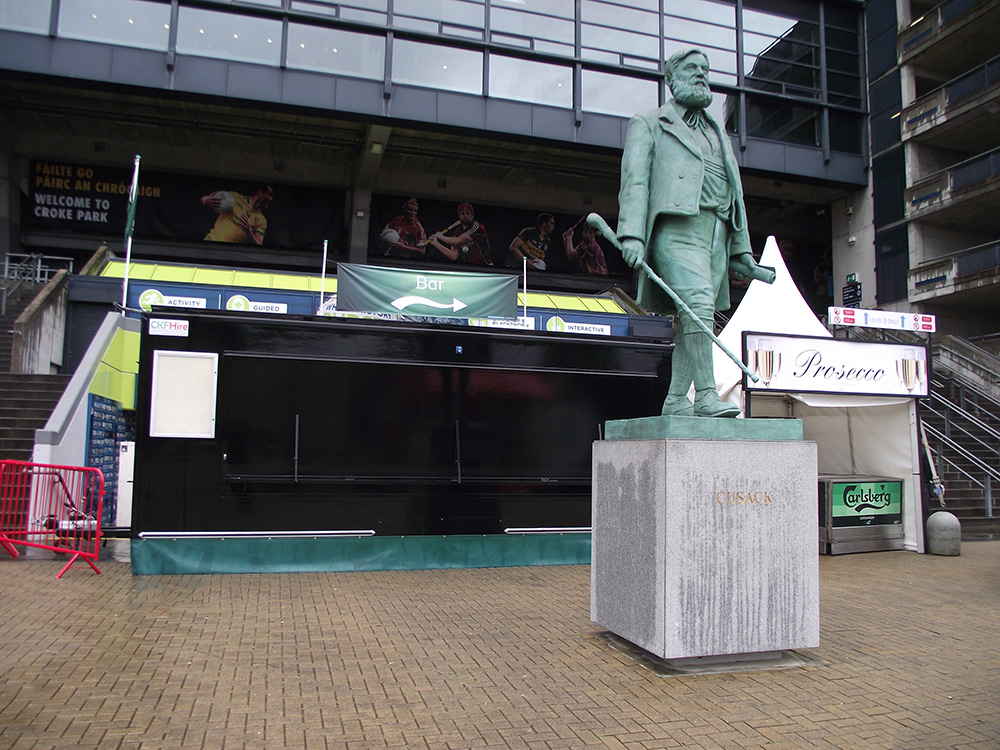 Bruce Springsteen (The Boss) played two sell out shows at Croke Park in May. With no inhouse catering facilities accessible to patrons who are accommodated on the pitch, temporary facilities must be provided. Aramark, the catering partners at Croke Park engaged CKF hire to provide three high production fast food kitchens to meet this demand.
In addition, CKF Hire provided a towable fridge trailer which was located adjacent to the units to give them backup refrigerated storage. CKF Hire also provided standby personnel at each unit to ensure all units operated effectively and without problems.
The success of these units at the Boss concert led to additional hirage at the Beyonce concert which was also held in Croke Park in summer 2016.